TWCable announced a +5 speed bump for
STANDARD
plan customers by year end;
»
stopthecap.com/2012/11/05/time-w ··· ionwide/
it seems my speed got bumped over the past weekend;
WAS: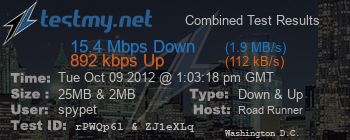 NOW: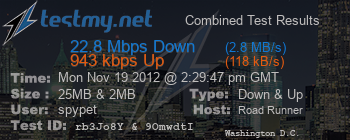 i'm typically -5 slower during prime time evening hours.

i now own my sb5101u docsis2 modem, and get a
coop apartment building discount paying $30/month.
nice to finally get some good value for my money

even when FiOS comes, I won't switch as long as
TWCable maintains this speed, quality and pricing.