---
1 recommendation
reply to djrobx
Re: the following is a public service announcement.
This chart explains it well: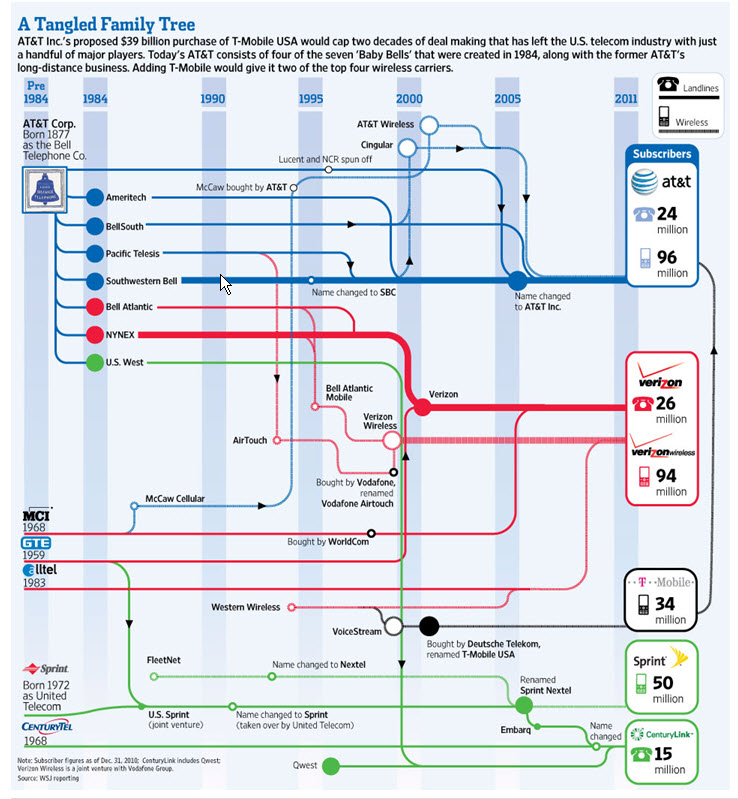 That said, I loved Cingular and PacBell. I fucking hate AT&T though.

TheHelpful1
Premium
join:2002-01-11
Upper Marlboro, MD
reply to Arty50
Regardless of CDMA, GSM, etc, imagine if AT&T, Verizon, T-Mobile, Sprint and Ceturylink all were on the same radio type as when you had Ameritech, Bell-South, Pacific Wireless, SWB, BA, NYNEX and US.West?

Seven carriers in the latter example, all competing for your business with low prices, cheap data rates and minimal overage charges.

Great image find too.
--
"My weakness is that I care too much"